How to Install VMware Workstation 11 on CentOS 7
This tutorial will show you how to install VMware Workstation 11 on RHEL 7, CentOS 7, Fedora 21, Debian 7 and Ubuntu 14.10/14.04.
VMware Workstation 11 is a popular software which allows you to run multiple different virtual machines on physical hosts using the concept of Type II of hypervisors (Hosted Hypervisors). This tutorial also discuss some common issues during the installation process.
Step 1: Downloading VMWare Workstation 11
First login into your server as root or non-root user with sudo permissions and run the following commnad to keep your system up-to-date.
Next, download the software from VMware official site. You will download script file like "VMware-Workstation-Full-11.0.0-2305329.x86_64.bundle", by default this script file downloaded without execute permission, so you will need to give it.

After downloading script file, go to the directory which contains the script file and make sure that script file is exist and have default permissions.
Give permission eXecute for all "for security reasons you may need to give the permission for the owner user only NOT for all".
After setting permission, make sure to check the permissions again.
Step 2: Installing VMWare Workstation 11
The installation process follows a straight-forward steps, just issue following command to run the script file.
Once the script is running, you see the following window the screen.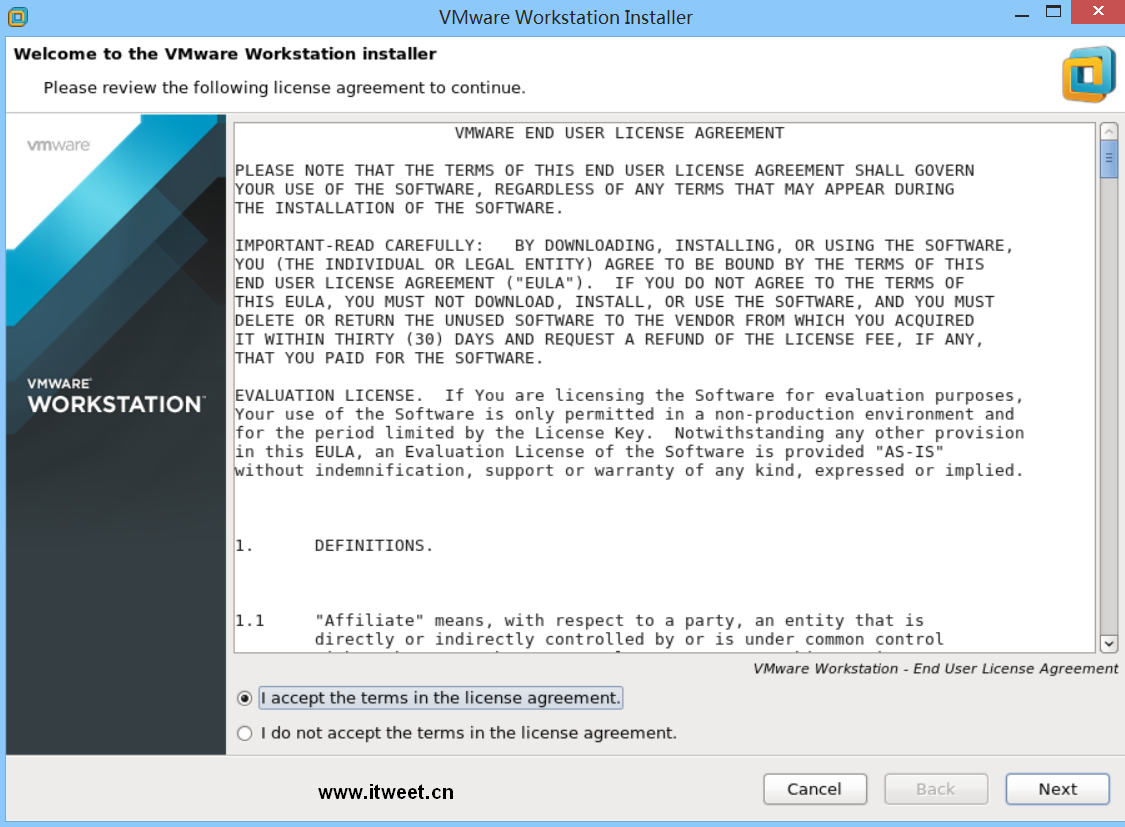 Just follow the one screen instructions until "Installation was successful" message appears.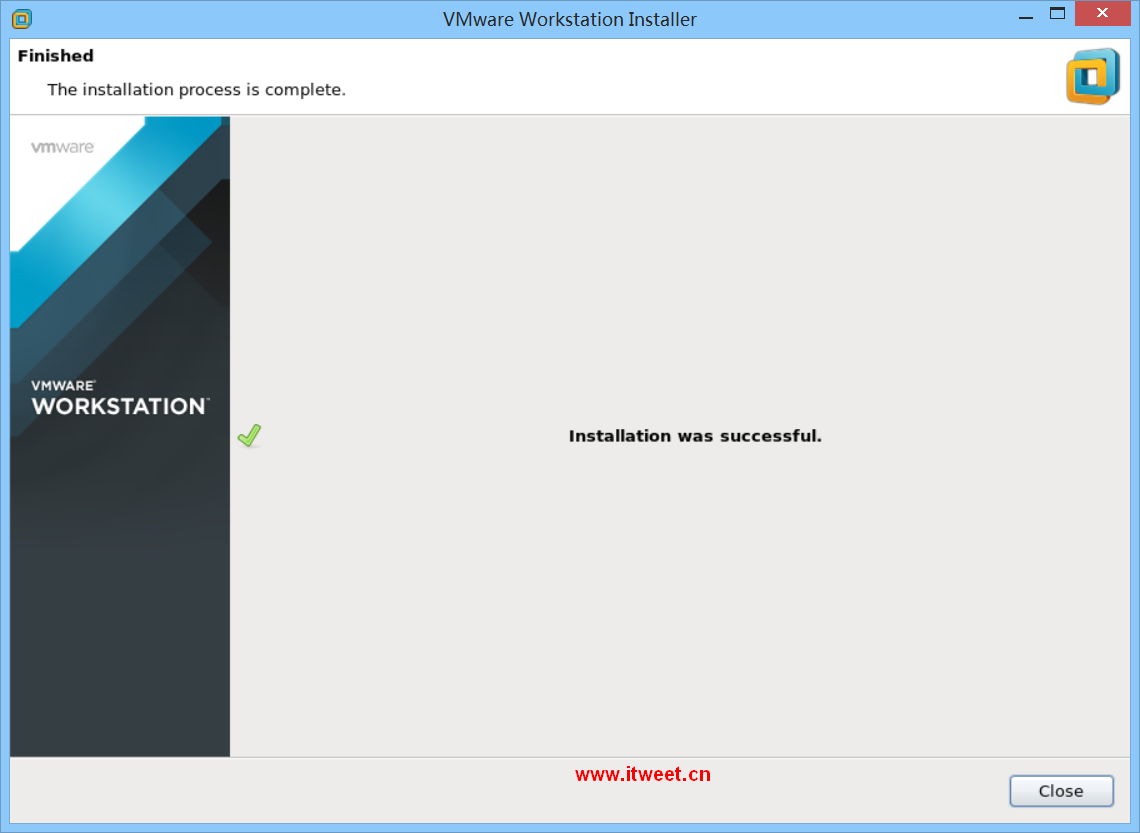 VMware Workstation 11 Serial:1F04Z-6D111-7Z029-AV0Q4-3AEH8
Step 3: Running VMWare Workstation 11
To start the software for fist time you will find some issues as discussed below with fixes. To start the software type vmware in the terminal.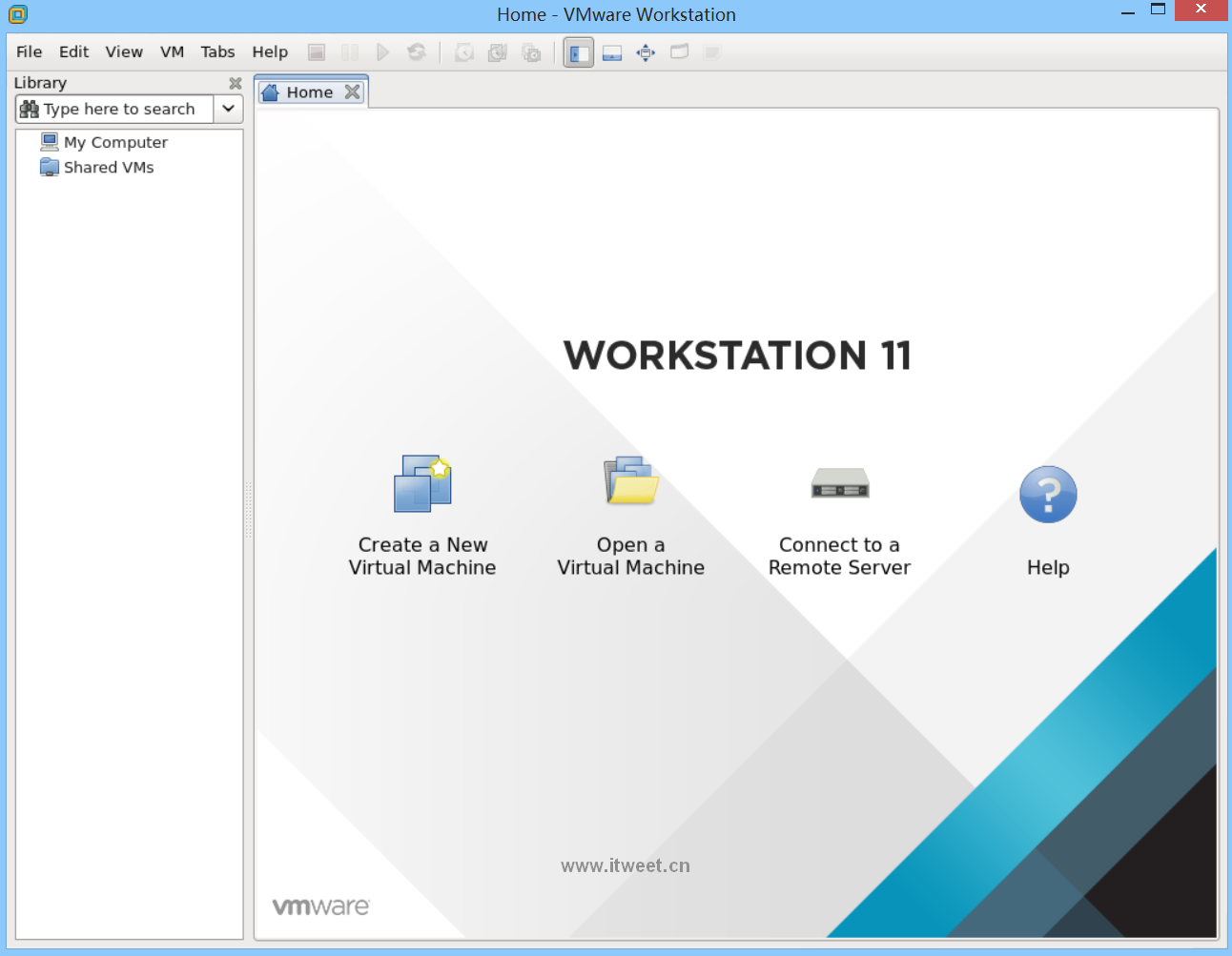 After running above command, you will see this message which notify you to
install gcc compiler and some components. Just press 'Cancel' to continue.
Return to the terminal, then lets install "Development tools".
vmware add disk 2T && parted partitions
Delete VG && LV
Conclusion
Congratulations everything has done successfully, you should use in-deep the new features of the NEW edition of VMware Workstation, Do your labs and across Virtualization Ocean, GOod LuCk..
FAQ
1、VMware-Workstation-Full-12+以上的版本,在redhat6.7/centos6.7/Fedora23无法安装成功,报错信息为内核不支持,,在社区反馈过,至今没修复,在7版本未尝试,是否支持。
报错信息类似:
kernel-headers,Kernel-devel没有找到,特定去安装之后,依然无法解决。
2、VMware-Workstation-Full-11.0.0版本,可以正常在redhat6.7/centos6.7版本运行。